See When Our Recruiters Will Be On Your Campus!
Corporate Internships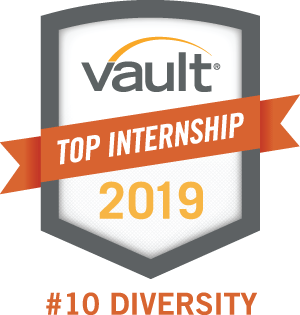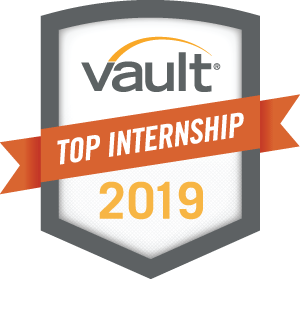 This isn't your typical internship program where interns are making coffee and copies.
Our nationally recognized Corporate Internship Program provides a meaningful experience that often leads to a full-time job upon graduation. The 10-week programs are multidisciplinary, so in addition to gaining fashion and retail experience, students gain experience in areas such as Buying, Store Management, E-commerce, Logistics, Supply Chain, Marketing, Communications, IT, Strategy, Human Resources and Finance, among others.
We know that tomorrow's leaders are today's students, so we invest in the growth and development of the best and brightest. Our interns work side-by-side with all levels of our leadership team, growing professionally from the frequent coaching and shadowing opportunities. Throughout the program, we give you a variety of learning experiences that result in you learning all aspects of the off-price industry and what it takes to be a leader. Your contributions make a real impact on our business.
Career Development Programs
We offer a variety of career development programs with a comprehensive training and onboarding curriculum that prepare you to take on a leadership position upon successful completion.
Assistant Buyer
You begin your journey in the Assistant Buyer Development Program with a hands-on 12-week on-boarding program where you will be trained on the off-price model, technical skills and be exposed to all the resources available to ensure your success. Through buying trips to NYC, classes in negotiation skills & comp shopping, and meetings with key members of our team, we help new assistant buyers get the skills they need to hit the ground running. At the conclusion of the program, you are placed on a buying team and will see first-hand the impact your input has on the achievement of sales.
Allocation Analyst
The Allocation Analyst Development Program will teach you how to utilize your analytical skills as well as leverage a variety of technology and business intelligence to effectively allocate merchandise to our stores. After the multi-week training period, you will become part of a team that ensures timely and proper placement of merchandise by analyzing store inventory levels, product mix, and demographic requirements to make allocation decisions.
You will be responsible for the daily decisions that will influence sales in our nationwide network of stores. Your work will have direct impact on the strategic planning of the merchandise assortment in store locations and influence localization initiatives.
Supply Chain Leader
Through our Supply Chain Leader Development Program you will be provided the opportunity to learn and develop your skills and talents through a structured curriculum that will prepare you for a challenging leadership role in our Supply Chain organization.
Upon your arrival, you are welcomed by your mentor and the entire Supply Chain Team. To build a solid foundation, the first 10 weeks of this 18-month program introduce you to our overall organization and Supply Chain operations in our Edgewater Park, New Jersey and San Bernardino, California facilities. For the remainder of the program, you are given a variety of 4-6 month rotations, each with greater responsibility to stretch you to learn and grow. At the end of the 18 months, you are then assigned a leadership position in the Supply Chain organization.